Existensminimum changing lines
tapete records | Stahltwiete 10 | 22761 hamburg | germany | fon +49 (0)40/881666-62 | fax +49 (0)40/881666-22
On this single, and the upcoming album, Antennas continue their close cooperation the artist/producer Magnus Henriksson (Existensminimum) which they started working with on "Sins". He is in fact more like the fourth member on this production and besides producing he plays all bass and keyboards.
By using our service, you agree to our Terms (effective 2/07/2017) and Privacy (effective 2/07/2017).
REFINERY29 name & logo and R29 logo are trademarks of Refinery 29 Inc.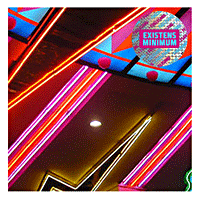 akgvl.southerncross.us