Budgie - manchester 1978
Find showtimes, watch trailers, browse photos, track your Watchlist and rate your favorite movies and TV shows on your phone or tablet!
During this period, Mile learned to fly and with a couple of colleagues he then set up a firm called BKS (Barnby, Keegan and Stevens), converting old DC3 transport aircraft for civilian use, chartering them and flying a few scheduled services. One of BKS's first routes was London-Johannesburg, a 45-hour flight. The firm was also involved in the Berlin Airlift, flying supplies into the city which was then under blockade by the Russians. Keegan would later sell the business to his two partners and then ran a variety of businesses, including a spares firm, a company manufacturing agricultural machinery, another producing vending machines, a finance company, an aircraft leasing operation and the Flarepath Café at Southend airport. There were times when money was short in the late 1950s, so he disappeared off to the United States, working his passage as a stoker on a merchant ship, then acquiring a Piper Apache plane and flying it back to the UK. After two such trips his finances were back in order. Keegan's big break came in 1968 when he bought Transmeridian Air Cargo and began building it into the biggest cargo-only airline in Europe, using a fleet of swing-tail Canadair CL44s. This was a huge success and in 1971 he bought British Air Ferries, which was then running cross-Channel flights for cars to airports in France, using modified Douglas DC4s, known as Carvairs. The business was slow because of rapid development of ferry services and so Keegan upgraded the fleet and began flying passengers only to France, Belgium, Holland, Switzerland and the Channel Islands. This grew to a fleet of 25 aircraft. He also developed a thriving charter business and spares and engineering firms. Eventually BAF was employing more than 1000 people.
FOR MORE:
email us at [email protected] to request for shows that are closed.

+ + + + +

A Silver Mt Zion
Denmark 2008
click here

A Silver Mt Zion
Eindhoven 2001
click here

AACM Great Black Music Ensemble
Umbria Jazz 2009 - Programme 1
click here

AACM Great Black Music Ensemble
Umbria Jazz 2009 - Programme 4
click here

Aaron Copland
Ballet For Martha 2009
click here

Aaron Neville
New Orleans 2014
click here

ABBA
We Owed You One
click here

ABBA
Winner Takes It All
click here

ABC
London 2009
click here

Abdullah Ibrahim
Germany 2001
click here

Abdullah Ibrahim and Max Roach
Germany 1997
click here

AC/DC
Melbourne 1988
click here

Acid Mothers Temple
Baltimore 2010
click here

Adele
Paris 2011
click here

Aerosmith
Boston 2012
click here

Aerosmith
Detroit 1974
click here

Aerosmith
Hampton 1987
click here

Afrirampo/Suicidal 10cc
Tokyo 2008
click here

Aimee Mann -
3rd Annual Christmas Show 2008
click here

Aimee Mann
KCRW 2006
click here

Air Supply
Cleveland 1982
click here

Aki Takase and Rudi Mahall
Frankfurt 2010
click here

Al Green
Gospel Of Love
click here

Al Kooper
Sausalito 1974
click here

Alan Parsons Live Project
Germany 2013
click here

Alan Price
Savaloy Dip
click here

Albert Hammond
London 2015
click here

Albert Mangelsdorff
In Asia
click here

Alex Chilton
New Orleans 1994
click here

Alice Coltrane
UCLA 2006
click here

Alice Cooper
Chile 1995
click here

Alice Cooper
Commack Arena 1972
click here

Alice Cooper
Los Angeles 1975
click here

Alice Cooper
Los Angeles 2011
click here

Alice Cooper
New Orleans 1973
click here

Alice Cooper
Providence 1975
click here

Alice Cooper
Studio Demos 1970-73
click here

Alicia Keys
Essen 2004
click here

Alison Krauss
London 2011
click here

Alison Krauss
Merlefest 2005
click here

Allman Brothers Band
A&R Studios 1971
click here

Allman Brothers Band
Gatlinburg Tapes 1971
click here

Allmen Joy
Denver 1967
click here

Amanda Palmer
Vienna 2011
click here

Ambrosia
Cincinnati 1978
click here

America (with the Buffalo Philharmonic Orchestra)
Buffalo 2014
click here

America
Los Angeles 1972
click here

America
Morristown 2013
click here

America
Osaka 2012
click here

America
Paris 1975
click here

America
Studio Sessions
click here

American Beauty Project
Minneapolis 2011
click here

Amiri Baraka . 1934-2014
Parma Jazz Frontiere Festival 2007
click here

Amy Winehouse
Berlin 2007
click here

Andy Fraser Band
Tyne & Wear, UK 2013
click here

Angela Hewitt
Bach-Goldberg Variations
click here

Angus And Julia Stone
Paris 2014
click here

Anita O'Day
Antibes Jazz Festival 1966
click here

Anjani Thomas with Leonard Cohen
Poland 2007
click here

Anna Ternheim
Hamburg 2006
click here

Anne-Sophie Mutter
New York 2010
click here

Annie Lennox
London 2007
click here

Annie Lennox
St Luke's 2009
click here

Anthony Braxton
Accelerator Ghost Dance 2008
click here

Anthony Braxton
Frankfurt 2009
click here

Anthony Braxton Standards Quartet
click here

Anthony Braxton
Venice 2012
click here

Anthony Braxton, Marilyn Crispell
London 1993
click here

Aphex Twin
Roskilde 1997
click here

Arab Strap
Malmo 2006
click here

Arcade Fire
Arcade X'mas
click here

Arcade Fire
First Avenue
click here

Arcade Fire
Los Angeles 2013
click here

Arcade Fire
Los Angeles/Oakland 2013
click here

Archie Shepp
Paris 2012
click here

Arctic Monkeys
Koeln 2006
click here

Arctic Monkeys
Los Angeles 2013
click here

Aretha Franklin
Jamaica 1982
click here

Art Blakey with Tony Williams
Munich 1972
click here

Art Ensemble Of Chicago
Fabrik 1987
click here

Art Garfunkel
Kingston, Rhode Island 1977
click here

Artchipel Orchestra
Italy 2014
click here

Arthur Brown
BBC 1968/New York 1969
click here

Arthur Brown
Germany 2013
click here

Arvo Part
A Portrait (Part V)
click here

Arvo Part
A Portrait (Part VII)
click here

Arvo Part
A Portrait (Part VIII)
click here

Arvo Part
BBC Proms 2010
click here

Arvo Part
"Los Angeles"
click here

Aswad
UK 1984/88
click here

Autumn Defense
Florence 2006
click here

Aziza Mustafa Zadeh
Leipzig 2007
click here

Back Door
BBC In Concert 1975
click here

Bad Company
BBC 2010
click here

Bad Company
Newcastle 1974
click here

Bad Company
Sweden 2012
click here

Bad Company
Tokyo 2010
click here

Badfinger
Madison Paramount Theatre 1972
click here

Badfinger
New York 1971
click here

Baltimimore Symphony Orchestra
Dead Symphony 2008
click here

Band
Crossing The Great Divide
click here

Band
Hempstead 1971
click here

Band
Las Vegas 1996
click here

Band
Last Moving Shadows 1983-86
click here

Band
London 1971
click here

Band
Tombstone: The Lost Album
click here

Band
Watkins Glen Festival 1973
click here

Band
We Can Talk Sessions 1968
click here

Band
Woodstock 1969
click here

Bangles
Pittsburgh 1986
click here

Barbra Streisand
Demo Recording 1962
click here

Barbra Streisand
Hollywood Bowl 2012
click here

Barry Gibb
Philadelphia 2014
click here

Barry Gibb
The Kid's No Good
click here

Barry Manilow
Los Angeles 1975
click here

BBC Concert Orchestra
London On Film 2012
click here

BB King and Eric Clapton
Atlanta 1979
click here

BB King
Fillmore East 1971
click here

BB King [. 1925-2015]
Houston 1982
click here

BB King and Johnny Winter
Newport Jazz Festival 1969
click here

BB King and T-Bone Walker
Monterey Jazz Festival 1967
click here

BB King [. 1925-2015]
Seattle 1971
click here

Be Bop Deluxe
Chicago 1976
click here

Beach Boys
Adult Child
click here

Beach Boys
Japan 1966
click here

Beach Boys
Leggo My Ego
click here

Beach Boys
Lost Recording Sessions 1963-1968
click here

Beach Boys
Lost Smile Sessions
click here

Beach Boys
Michigan 1966
click here

Beach Boys
Sacramento 1964
click here

Beach Boys
Seattle 1977
click here

Beach Boys
Smile
click here

Beach Boys
Texas 2012
click here

Beach Boys
Today/Summer Days in Stereo
click here

Beastie Boys
New Jersey 1992
click here

Beatles
'69 Rehearsals
click here

Beatles
Artifacts (Disc 1/2)
click here

Beatles
Artifacts (Disc 3/4)
click here

Beatles
Artifacts (Disc 5)
click here

Beatles
Artifacts 2 (Disc 1/2)
click here

Beatles
Artifacts 2 (Disc 3/4)
click here

Beatles
Artifacts 2 (Disc 5)
click here

Beatles
Atlanta/Munich/Seattle
click here

Beatles
Baggy Sweegin' USA!
click here

Beatles
Decca Audition
click here

Beatles
Forgotten Abbey Road Sessions
click here

Beatles
Get Back - Continued
click here

Beatles
Get Back: Elektra Acetate
click here

Beatles
Great Scott! [CD 1 and 2 of 6]
click here

Beatles
Great Scott! [CD 3 and 4 of 6]
click here

Beatles
Great Scott! [CD 5 and 6 of 6]
click here

Beatles
Off White
click here

Beatles
Priscilla
click here

Beatles
Revolution Take... Your Knickers Off!
click here

Beatles
Revolution I Remixed
click here

Beatles
Songs From The Past Vol 1
click here

Beatles
Songs From The Past Vol 2 and 3
click here

Beatles
Songs From The Past Vol 4 and 5
click here

Beatles
The Bigger The Love, The Greater The Hate
click here

Beatles
Untouched - Off Elektra Acetate
click here

Beatals
Wildcat!
click here

Beck
KCRW 2006
click here

Beck
Kick
click here

Beck
Newport Folk Festival 2013
click here

Beck
Redmond 2014
click here

Beck
Songs Of Leonard Cohen
click here

Beck
Skip Spence's Oar
click here

Beck
Velvet Underground
click here

Beck, Bogert & Appice
Rainbow 1974
click here

Beck, Bogert & Appice
Tokyo Budokan Tapes 1973
click here

Bee Gees
A Kick In The Head Is Worth Eight In The Pants
click here

Bee Gees
A Kick In The Head (upgrade)
click here

Bee Gees
Melbourne 1971
click here

Bee Gees
Outtakes 1967-1974
click here

Beirut
Switzerland 2011
click here

Belle And Sebastian
BBC 2010
click here

Belle And Sebastian
London 2002; Edinburgh 2009
click here

Bernard Herrmann
Psycho OST
click here

Betty Davis
France 1976
click here

Bettye LaVette
Switzerland 2006
click here

Bill Evans Trio
1960 Birdland Sessions
click here

Bill Evans
New York 1980
click here

Bill Evans
Yugoslavia 1972
click here

Bill Evans and Lee Konitz
Together Again 1965
click here

Billy Bang
Austria 2002
click here

Billy Joel
Christmas In Fallujah
click here

Billy Joel
Cold Spring Harbor (original mix)
click here

Billy Joel
Nassau Coliseum 1977
click here

Black Country Communion
London 2010
Fistful Of Mercy
Little Rock 2010
click here

Black Crowes
Rothbury 2009
click here

Black Flag
Detroit 1986
click here

Black Grape
Brixton Academy, London 1996
click here

Black Keys
BBC 2012
click here

Black Keys
Central Park 2012
click here

Black Sabbath
Asbury Park 1975
click here

Black Sabbath
Birmingham 2012
click here

Black Sabbath
Boston 1992
click here

Black Sabbath
Brisbane 2013
click here

Black Sabbath
Download Festival 2012
click here

Black Sabbath
Hammersmith Odeon, London 1975
click here

Black Sabbath
Manchester 1989
click here

Black Sabbath
New Britain 1994
click here

Black Sabbath
Ozzfest, Japan 2013
click here

Black Sabbath
Ozzy Meets The Priest
click here

Black Sabbath
San Bernardino 1972
click here

Black Sabbath
San Jose 1999
click here

Black Sabbath
Tokyo 1980
click here

Black Uhuru
New York 1981
click here

Blackberry Smoke
Kansas City 2012
click here

Blasters
Philadelphia 1986
click here

Blind Faith
Studio Outtakes
click here

Blind Faith
Santa Barbara 1969
click here

Blind Faith
Sweden 1969
click here

Blondie
Old Waldorf 1977
click here

Blood, Sweat & Tears
New York 1977
click here

Blood, Sweat And Tears
Wein 1972
click here

Blue Cheer
Unreleased LP 1980
click here

Blue Oyster Cult
Cleveland 1991
click here

Blue Oyster Cult
New York 2012
click here

Blue Oyster Cult
Providence 1974
click here

Blue Oyster Cult
Providence 1975
click here

Blue Oyster Cult
Worcester 1982
click here

Blur
New South Wales 2015
click here

Bob Dylan
All The Way Down To Italy 1989
click here

Bob Dylan
Amsterdam First Evening 2009
click here

Bob Dylan
Amsterdam 2013
click here

Bob Dylan
Atlantic City 2007
click here

Bob Dylan
Beijing 2011
click here

Bob Dylan
Berkeley 1965
click here

Bob Dylan
Beyond The Shadow Of A Doubt - Sydney 1978
click here

Bob Dylan
Birmingham, Al 1995
click here

Bob Dylan
Blood Outtakes
click here

Bob Dylan
Bob's Big Freeze
click here

Bob Dylan
Brooklyn 2012
click here

Bob Dylan
Carnegie Hall 1961
click here

Bob Dylan
Charlotte 1978
click here

Bob Dylan
Clean Cuts
click here

Bob Dylan
Complete Basement Tapes (CD 1,2)
click here

Bob Dylan
Complete Basement Tapes (CD 3,4)
click here

Bob Dylan
Complete Basement Tapes (CD 5,6)
click here

Bob Dylan
Complete Basement Tapes (CD 7,8)
click here

Bob Dylan
Complete Basement Tapes (CD 9,10,11)
click here

Bob Dylan and The Grateful Dead
Complete Rehearsals 1987
click here

Bob Dylan
Denmark 2011
click here

Bob Dylan
Denver 1988
click here

Bob Dylan
Dylan's Women
click here

Bob Dylan
Earls Court 1978
click here

Bob Dylan
East Rutherford, New Jersey 1981
click here

Bob Dylan
Emmett Grogan Acetates
click here

Bob Dylan
Folk Rogue
click here

Bob Dylan
Glasgow 2013
click here

Bob Dylan
Great White Wonder
click here

Bob Dylan
Hamburg 2011
click here

Bob Dylan
Infidels 60-min Tape
click here

Bob Dylan
Isle Of Wight 1969
click here

Bob Dylan
Live In Japan Vol 3 - Tokyo 1978
click here

Bob Dylan
London 2009
click here

Bob Dylan
Los Angeles June 1, 1978 (Mike Millard Master Vol 1)
click here

Bob Dylan
Los Angeles June 3, 1978 (Mike Millard Master Vol 2)
click here

Bob Dylan
Los Angeles - June 7, 1978 (Mike Millard Master Vol 3)
click here

Bob Dylan
Milan 2011
click here

Bob Dylan
Music from Renaldo And Clara
click here

Bob Dylan
Nashville Sessions 1969
click here

Bob Dylan
New Jersey 1988
click here

Bob Dylan
New Orleans 1981
click here

Bob Dylan
New Uncirculated Blood Track
click here

Bob Dylan
New York 1963
click here

Bob Dylan
New York 2004
click here

Bob Dylan
Newport 1965
click here

Bob Dylan
Oakland 1974
click here

Bob Dylan
Osaka 2010
click here

Bob Dylan
Out On The Road 1975
click here

Bob Dylan
Outfidel Intakes
click here

Bob Dylan
Paris, July 3, 1978
click here

Bob Dylan
Paris, July 4, 1978
click here

Bob Dylan
Paris, July 5, 1978
click here

Bob Dylan
Paris, July 6, 1978
click here

Bob Dylan
Paris, July 8, 1978
click here

Bob Dylan
Pat & Billy
click here

Bob Dylan
Picnic at Blackbushe - Camberley, UK 1978
click here

Bob Dylan
Plymouth 1975
click here

Bob Dylan
Portland 1980
click here

Bob Dylan
Roseland Ballroom, NYC 1994
click here

Bob Dylan
Rothbury 2009
click here

Bob Dylan
Royal Albert Hall, London 2013
(first night)
click here

Bob Dylan
Royal Albert Hall, London 2013
(second night)
click here

Bob Dylan
Royal Albert Hall 2013 (Third Night)
click here

Bob Dylan
San Antonio 1976
click here

Bob Dylan
Strip Tease
click here

Bob Dylan
Tales Of Thunder 1976
click here

Bob Dylan
Tangled Up In Blue - 7 Versions
click here

Bob Dylan
Ten Of Swords (Disc 1/2)
click here

Bob Dylan
Ten Of Swords (Disc 4/5)
click here

Bob Dylan
Ten Of Swords (Disc 6/7)
click here

Bob Dylan
Tokyo 2014 (Opening Night)
click here

Bob Dylan
Tokyo 2014 (Second Night)
click here

Bob Dylan
Tokyo 2014
click here

Bob Dylan
Weberman Phone Calls 1971
click here

Bob Dylan
White Dove - Irving Plaza, New York 1997
click here

Bob Dylan
White House 2010
click here

Bob Dylan
Yonder Comes Sin
click here

Bob Dylan
Zwickau, Germany 2014
click here

Bob Dylan, Bette Midler
Nuggets Of Rain
click here

Bob Dylan & Etta James
Providence 1986
click here

Bob Dylan, George Harrison
Sessions 1970
click here

Bob Dylan and Grateful Dead
Unreleased Live Album 1987
click here

Bob Dylan with Tom Petty
True Confessions For Carol - Sydney 1986
click here

Bob Marley
A Smokeyroom Dub Collection 1974-1980
click here

Bob Marley And The Wailers
Boston 1979
click here

Bob Marley
Minneapolis 1979
click here

Bob Marley/Human Rights
Wisconsin 1979
click here

Bob Marley
Wounded Lion Demos
click here

Bob Marley
Zimbabwe 1980
click here

Bob Marley And The Wailers
John Peel BBC Sessions 1973
click here

Bobbie Gentry
BBC 1968/69
click here

Bobby Womack
France, BBC 2012
click here

Bollywood Masala Orchestra
Perugia 2014
click here

Bon Jovi
London 1995
click here

Bonnie "Prince" Billy
Asheville 2009
click here

Bonnie Prince Billy
Edinburgh 2006
click here

Bonnie Prince Billy
Tivoli 2012
click here

Bonnie Raitt, Lowell George
Hempstead 1972
click here

Bonnie Raitt
London 1998
click here

Bonnie Raitt
Manchester 2003
click here

Bonnie Raitt
Philadelphia 1972
click here

Boobs Dylan and Johnny Crash
Girl From The North Country
click here

Booker T & The MGs
San Francisco 1991
click here

Boston
Cleveland 1976
click here

Boston
Long Beach 1977
click here

Boz Scaggs
Atlanta 1973
click here

Boz Scaggs
Central Park 1976
click here

Brad Mehldau
Marciac 2006
click here

Brand X
Ballroom Dance - Kent, Ohio 1978
click here

Branford Marsalis
Live At Ronnie Scott's
click here

Bread
...Is Back TV Special 1976
click here

Brian Eno
Bath Abbey 2006
click here

Brian Eno and David Byrne
Ghosts
click here

Brian Eno
Music For Glitterbug
click here

Brian Eno and David Byrne
Early Ghosts Mix
click here

Brian Setzer
Allen 2012
click here

Brian Setzer Trio
Nashville 2003
click here

Brian Wilson
London 2007
click here

Brian Wilson and Jeff Beck
Bethlehem 2013
click here

Brian Wilson and Jeff Beck
Los Angeles 2013
click here

Brian Wilson and Jeff Beck
New York 2013
click here

Bright Eyes - Club Washington DC (Jan 29, 2005)
click here

Britten Sinfonia
Cambridge 1998
click here

Brotherhood Consort
Paris 2008
click here

Brotherhood Of Breath
Berlin 1971
click here

Brotherhood Of Breath
Germany 1972
click here

Brothers Johnson (Louis Johnson .)
Landover 1978
click here

Bruce Springsteen
Apollo 2012
click here

Bruce Springsteen
Atlanta 1978
click here

Bruce Springsteen
Asbury Park 2007
click here

Bruce Springsteen
Auburn Hills 2009
(Born To Run Live)
click here

Bruce Springsteen
Austin 2012
click here

Bruce Springsteen
Berkeley 1973 (On The Road Night)
click here

Bruce Springsteen
Blue Christmas 2010
click here

Bruce Springsteen
Bottom Line 1975
click here

Bruce Springsteen
Cleveland 1974
click here

Bruce Springsteen
Coliseum Night 1973
click here

Bruce Springsteen
Complete Nebraska Session
click here

Bruce Springsteen
Darkness Live!
click here

Bruce Springsteen
Durham 1976
click here

Bruce Springsteen
Early Uber Collection
click here

Bruce Springsteen
Follow That Dream Revisited - Stockholm 1981
click here

Bruce Springsteen
Giants Stadium 2009
click here

Bruce Springsteen
Glastonbury 2009
click here

Bruce Springsteen
Gothenburg 2003
click here

Bruce Springsteen
Great White Boss
click here

Bruce Springsteen
Innocent And Glory Days
click here

Bruce Springsteen
Iowa 1975
click here

Bruce Springsteen
Kansas City 1978
click here

Bruce Springsteen
Lisbon 2012
click here

Bruce Springsteen
Live 2003/2009
click here

Bruce Springsteen
Los Angeles 1981 (Night For The Vietnam Veterans)
click here

Bruce Springsteen
Lost Soundboard - Palladium, New York 1978
click here

Bruce Springsteen
Madison Square Garden 2009
click here

Bruce Springsteen
Merry Christmas From Asbury Park
click here

Bruce Springsteen
Milwaukee 1975
click here

Bruce Springsteen
Philadelphia 1975
click here

Bruce Springsteen
Prodigal Son At Winterland 1978
click here

Bruce Springsteen
Providence 1975
click here

Bruce Springsteen
Santa Boss Is Coming To Town
click here

Bruce Springsteen
Sessions At The 914
click here

Bruce Springsteen
Singin' Our Birthday Song
click here

Bruce Springsteen
Sold On Song
click here

Bruce Springsteen
Somerville 2003
click here

Bruce Springsteen
Sweden 2008
click here

Bruce Springsteen
Tampa 2008
click here

Bruce Springsteen
Tour Rehearsals 2009
click here

Bruce Springsteen
Towson, MD 1977
click here

Bruce Springsteen
Tunnel Of Lust 1988
click here

Bruce Springsteen
Unbroken Promise (CD 1,2)
click here

Bruce Springsteen
Unbroken Promise (CD 3,4)
click here

Bruce Springsteen
Unbroken Promise (CD 5,6)
click here

Bruce Springsteen
Unsurpassed Springsteen Vol 3
click here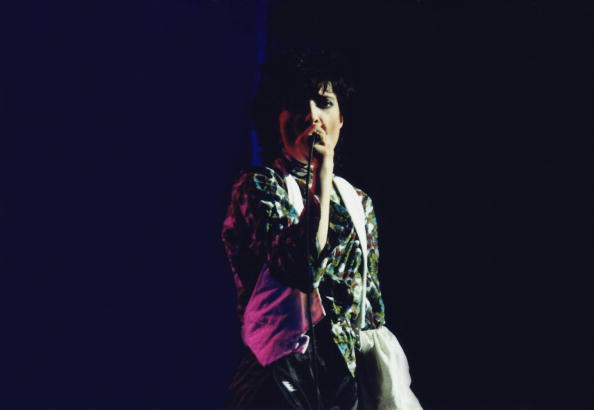 qmyyt.southerncross.us